A Thorough Clean for a Seamless Move: End of Tenancy Cleaning in Tottenham
A to Z Cleaning is the leading provider of end of tenancy cleaning services in Tottenham. Our experienced and professional team of cleaners is dedicated to delivering high-quality cleaning services to ensure a seamless transition for tenants moving in or out of their homes.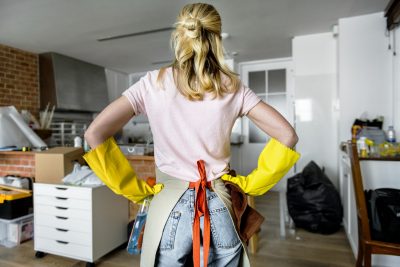 We understand the importance of presenting a clean and well-maintained property to potential landlords or tenants, and that is why we use only the best cleaning products and equipment to ensure a thorough clean every time.
Our end of tenancy cleaning service in Tottenham includes a comprehensive deep clean of all areas of the property, including the kitchen, bathroom, bedrooms, living areas, and hallways. We pay special attention to high-traffic areas and areas that are often overlooked, ensuring that every nook and cranny is sparkling clean.
At A to Z Cleaning, we pride ourselves on our reliability and commitment to customer satisfaction. We work closely with our clients to understand their specific needs and preferences, and we always go the extra mile to ensure that their expectations are exceeded.
So if you are in need of a professional and thorough end of tenancy cleaning service in Tottenham, look no further than A to Z Cleaning. Contact us today at 020 3404 3303 to schedule your appointment and experience the difference for yourself!
Reviews
Your people didnt arrive at the time they were supposed to - that is a minus for me. On the other hand, they did an amazing job, executed all my requests as I wanted to and were really polite and quite nice to be around. Everything was cleaned perfectly which is what I wanted but please, work on your timing :)