Hornsey's Trusted End of Tenancy Cleaners
At A to Z Cleaning, we pride ourselves on our attention to detail and our commitment to providing the highest level of service to our clients. Our end of tenancy cleaning services in Hornsey includes a thorough cleaning of all areas of the property, including the kitchen, bathrooms, bedrooms, living areas, and common areas. We pay special attention to high-traffic areas such as the kitchen and bathrooms, as well as areas that are often overlooked, such as baseboards and window sills.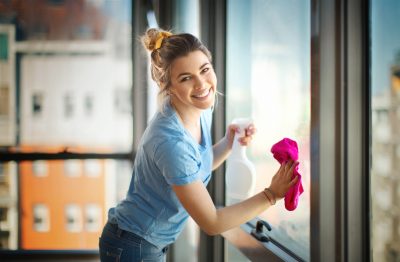 In the kitchen, we will clean the oven, hob, and extractor fan, as well as the microwave, refrigerator, and dishwasher. We will also clean the sink, countertops, and cabinets, making sure to remove any grease or grime. The bathrooms will be thoroughly cleaned and disinfected, including the toilets, baths, and showers. We will also polish any chrome fixtures and make sure the mirrors and windows are spotless.
In the bedrooms and living areas, we will dust, vacuum, and mop the floors, and make sure that all surfaces are clean and free of dust. We will also clean any skirting boards and window sills, and make sure that all windows are cleaned inside and out.
Our end of tenancy cleaning services also includes the cleaning of common areas such as hallways, staircases, and landings. We will make sure that these areas are free of dust and debris, and that any cobwebs are removed.
We understand that every property is unique, which is why we offer a customized cleaning plan for each of our clients. Our team will work closely with you to understand your specific needs and tailor our services to meet those needs. Whether you're a landlord preparing a property for new tenants, or a tenant moving out and looking to get your deposit back, A to Z Cleaning has you covered.
In addition to our standard end of tenancy cleaning services, we also offer additional services such as carpet cleaning, upholstery cleaning, and window cleaning. These services can be added to your package to ensure that your property is left in the best possible condition.
We use only the highest quality cleaning products and equipment to ensure that your property in Hornsey is left in top-notch condition. Our team is trained to use the latest techniques and methods to remove stains, dirt, and grime, leaving your property looking and smelling fresh and clean.
We take pride in our work and are committed to providing the highest level of service to our clients. Our team is fully insured in Hornsey, and we carry out regular quality control checks to ensure that our standards are met. We understand that moving can be a time-consuming process, so we work around your schedule, to make sure that we are working at a time that is convenient for you.
At A to Z Cleaning, we understand that it's not just about the cleaning, but also about the service that we provide. We pride ourselves on our excellent customer service and our ability to work closely with our clients to ensure that we meet their needs. Our team is friendly, professional, and dedicated to providing the best possible service. So just give us a call at 020 3404 3303 and leave the rest to us.
Reviews
I move a lot, so it took me awhile to find the right end of tenancy cleaning company. I was pleasantly surprised by these guys, they did the best scrubbing I have ever seen. They didnt miss a spot and cleaned even under the couch and the tops of the cupboards! Brilliant job!