Adept Cleaners in Westminster
At A to Z Cleaning, we take pride in providing the residents and businesses of Westminster with top-notch cleaning services that leave their spaces looking and feeling fresh and new. Our team of experienced and professional cleaners are dedicated to ensuring that every nook and cranny of your property is spotless and hygienic.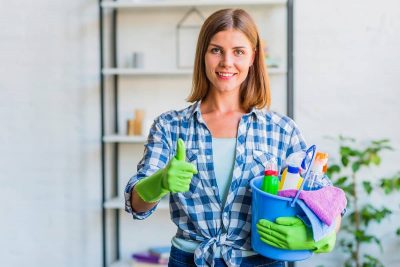 One thing that sets us apart from other cleaning companies in Westminster is our attention to detail. We understand that every property is unique and has its own set of cleaning needs. That's why we offer customized cleaning plans tailored to fit the specific requirements of each client. From regular cleaning services to specialized services such as carpet cleaning and window washing, we've got you covered.
We also understand the importance of using eco-friendly and non-toxic cleaning products. Not only does this help protect the environment, but it also ensures that the spaces we clean are safe for everyone, especially children and pets. Our cleaning products are specially formulated to be tough on dirt and grime, but gentle on surfaces, ensuring that your property is cleaned to the highest standard without causing any damage.
We also offer move-in/move-out cleaning services, perfect for those moving into a new home or office and who want to ensure that it's clean and hygienic before they move in. Our team of cleaners will thoroughly clean the entire space, including the kitchen, bathrooms, bedrooms, and living areas, leaving it in pristine condition.
At A to Z Cleaning, we understand the importance of trust and reliability. That's why we are fully insured, and all our cleaners are vetted, so you can rest assured that your property in Westminster is in safe hands. We also use the latest cleaning equipment and techniques to ensure that your property is cleaned to the highest standard.
Don't settle for a subpar cleaning service. Choose A to Z Cleaning for all your cleaning needs in Westminster, and experience the difference a professional touch can make. Contact us today at 020 3404 3303 to schedule your next cleaning service or customized cleaning plan.
Reviews
Your people didnt arrive at the time they were supposed to - that is a minus for me. On the other hand, they did an amazing job, executed all my requests as I wanted to and were really polite and quite nice to be around. Everything was cleaned perfectly which is what I wanted but please, work on your timing :)