Cleaning in Waterloo Done on Your Schedule
Are you tired of coming home to a dirty and cluttered space? Look no further than A to Z Cleaning, the premier cleaning company in Waterloo. We provide top-notch cleaning services that will leave your home or office spotless and sparkling.
At A to Z Cleaning, we understand the importance of a clean and organized space. It can have a huge impact on your mood, productivity, and overall well-being. That's why we strive to provide the highest level of cleaning services tailored to meet your specific needs. From basic cleaning to deep cleaning, we've got you covered.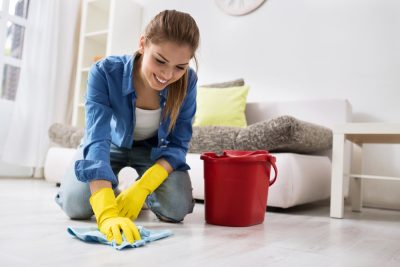 Our team of highly trained and experienced cleaners in Waterloo are equipped with the latest tools and techniques to ensure that your space is thoroughly cleaned and sanitized. Whether you need a weekly cleaning service or a one-time deep clean, we can customize a cleaning plan that fits your schedule and budget.
We take pride in providing reliable and efficient services that are not only environmentally friendly but also safe for you and your loved ones. All our cleaning products are non-toxic, biodegradable and safe for use around children and pets.
At A to Z Cleaning, we understand that your time is valuable, and that's why we work around your schedule to ensure that your cleaning is done at a time that is convenient for you. So, whether you need a quick clean before guests arrive or a deep clean before moving out, we'll make sure your space in Waterloo is spotless and ready for you.
Don't let cleaning chores take up your precious time and energy. Contact us today at 020 3404 3303, and let A to Z Cleaning take care of all your cleaning needs in Waterloo. With our professional and affordable services, you'll have more time to spend on the things that matter most to you.
Reviews
Booked an overnight cleaning, as I was too busy with other stuff and didnt have the time to deal with it too. In the morning, I was pleased to see that you have managed to do a great job. I got my deposit back, thanks to you.