Say Goodbye to Dirt and Grime with Our One Off Cleaning in Winchmore Hill
Winchmore Hill, a beautiful and serene residential area in the north of London, is a popular place to call home for many families and individuals. With its green parks, bustling high streets and easy access to the city, it's easy to see why. But, keeping your home or office space sparkling clean in such a fast-paced area can be quite a challenge. That's where A to Z Cleaning comes in!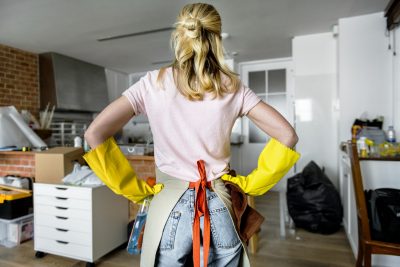 We understand that life in Winchmore Hill can be hectic, with work, family, and social obligations taking up most of your time and energy. That's why we offer one off cleaning services to help you keep your living and working spaces tidy and organized. Our team of professional cleaners in Winchmore Hill is equipped with the latest tools and techniques to tackle even the toughest cleaning tasks. We believe that everyone deserves a clean and comfortable home or office, and we're here to make that happen.
Whether you're moving into a new home and need a thorough deep clean, preparing your property for guests, or just want to spruce up your space, A to Z Cleaning in Winchmore Hill has got you covered. Our one off cleaning services can be tailored to meet your specific needs and preferences, and we always go the extra mile to ensure your complete satisfaction. Our goal is to take the stress out of cleaning and make your life easier, so you can focus on what's most important to you.
So, if you're looking for a reliable and efficient one off cleaning service in Winchmore Hill, look no further than A to Z Cleaning. Our team of skilled cleaners is ready to take on your cleaning tasks, big or small. From wiping down surfaces to vacuuming carpets, we'll make sure every nook and cranny is spotless. And, with our competitive pricing and flexible scheduling, you can enjoy a clean and organized space without breaking the bank.
At A to Z Cleaning, we take pride in our work and are committed to providing exceptional cleaning services to the residents of Winchmore Hill. So why wait? Book your one off cleaning service today at 020 3404 3303 and experience the peace of mind that comes with a sparkling-clean home or office!
Reviews
A co-worker recommended you, so I decided to call when I needed a cleaning of the house. I combined two of the services and saved some money. The service was great and the cleaners were polite. I am one happy man!