Get Your Home Ready for Guests with Our One Off Cleaning in Tottenham
Are you tired of the endless cycle of cleaning your home in Tottenham and never being truly satisfied with the results? A to Z Cleaning understands the struggle, which is why we are here to offer our expert one off cleaning services.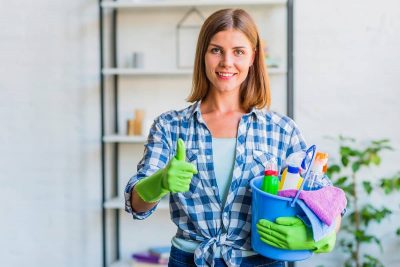 At A to Z Cleaning, we understand the importance of a clean and tidy home. A clean home not only looks good but also feels good and can even improve your overall well-being. Our team of highly trained and experienced cleaners in Tottenham are dedicated to providing a top-notch one off cleaning service that will leave your home sparkling.
We offer a comprehensive cleaning service that covers all areas of your home, including the kitchen, bathroom, living room, bedrooms, and even the exterior of your home. Our cleaners use only the best and most effective cleaning products to ensure that every nook and cranny is cleaned to the highest standard.
What sets us apart from other cleaning companies is our attention to detail. We understand that every home is unique and has its specific cleaning requirements. Our cleaners take the time to understand your needs and tailor their cleaning approach to meet those needs. Whether you need a deep clean for your entire home or just want to focus on a few key areas, we are here to help.
We understand that life can be hectic, which is why we offer flexible scheduling to ensure that our one off cleaning services fit into your busy schedule. We work around your schedule and are available 7 days a week, so you can choose the day and time that works best for you.
At A to Z Cleaning, we are committed to providing a high-quality, reliable, and affordable one off cleaning service in Tottenham. We aim to leave you with a home that is not only clean but also healthy and hygienic. So, why wait? Get in touch with us today at 020 3404 3303 and let us take the hassle out of cleaning for you!
Reviews
Booked end of tenancy and moving services with these guys. I own a huge concert piano that I needed to be safely transported to a new home and I was a bit worried, I admit. The team, however, did a great job with both - cleaning and moving my stuff. I recommend!