A Clean Home for Any Occasion - One Off Cleaning in South Tottenham
At A to Z Cleaning, we understand the importance of a clean and tidy home, which is why we are dedicated to providing the residents of South Tottenham with the best one off cleaning services. Our team of professional cleaners will transform your home into a sparkling haven, leaving you with a sense of pride and peace of mind.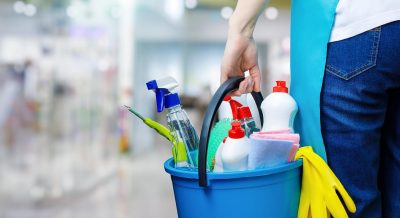 One off cleaning is an excellent solution for those special occasions, such as housewarming parties, family gatherings or just a well-deserved treat. Our one off cleaning services is tailored to meet your specific requirements, ensuring that every nook and cranny is thoroughly cleaned and sanitized. Our cleaners in South Tottenham use state-of-the-art equipment and eco-friendly cleaning products to provide you with a thorough and safe cleaning experience.
South Tottenham is a bustling and vibrant area with a rich cultural heritage. From the picturesque streets of Green Lanes to the bustling shopping areas of Seven Sisters Road, there is always something to see and do in South Tottenham. With so much to explore and enjoy, the last thing you want to worry about is cleaning your home. That's why A to Z Cleaning is here to help. Our team of cleaners will take care of all your cleaning needs, leaving you free to enjoy all that South Tottenham has to offer.
At A to Z Cleaning, we pride ourselves on our commitment to customer satisfaction. We understand that every home is unique, which is why we tailor our services to meet your specific needs. Whether you need a deep clean of your kitchen and bathroom or a full-scale house clean, our team of cleaners is up to the task.
In conclusion, if you're looking for a reliable and professional one off cleaning service in South Tottenham, look no further than A to Z Cleaning. Our team of cleaners is dedicated to providing you with a clean and tidy home that you can be proud of. So why wait? Get in touch with us today at 020 3404 3303 and discover the difference a clean home can make.
Reviews
Booked an overnight cleaning, as I was too busy with other stuff and didnt have the time to deal with it too. In the morning, I was pleased to see that you have managed to do a great job. I got my deposit back, thanks to you.