Revitalize Your Home with Our Comprehensive One Off Cleaning in Northwood
When it comes to cleaning your home, you want to make sure that every nook and cranny is sparkling and free from dirt and debris. But sometimes, life can get in the way and you may find yourself needing a little extra help to get your home back in shape. That's where A to Z Cleaning comes in. Our one off cleaning service is designed to give you a thorough cleaning for your Northwood home, no matter what shape it's in.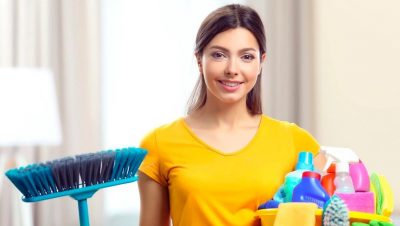 We know that every home is different and that's why we offer a bespoke service to suit your needs. Our team of expert cleaners in Northwood are equipped with the latest equipment and techniques to make sure that your home is left looking and feeling its best. From deep cleaning your kitchen and bathrooms to giving your living space a much-needed refresh, our team will work tirelessly to ensure that your home is spotless from top to bottom.
What sets A to Z Cleaning apart is our commitment to using only eco-friendly cleaning products. This means that you can have peace of mind knowing that your home is not only clean but also safe for you, your family, and the environment. Our team takes the time to understand your cleaning needs and work with you to create a cleaning plan that fits your lifestyle.
Whether you need a one off cleaning service to get your home back in shape or you're simply looking for a fresh start, A to Z Cleaning is here to help. Our team is available seven days a week, so you can choose a time and date that works best for you. We believe that every home deserves to be clean, and that's why we're dedicated to providing a high-quality cleaning service to residents of Northwood.
In conclusion, if you're looking for a reliable, eco-friendly, and high-quality one off cleaning service in Northwood, look no further than A to Z Cleaning. Contact us today at 020 3404 3303 to schedule your cleaning appointment and experience the difference a professional cleaning can make.
Reviews
I move a lot, so it took me awhile to find the right end of tenancy cleaning company. I was pleasantly surprised by these guys, they did the best scrubbing I have ever seen. They didnt miss a spot and cleaned even under the couch and the tops of the cupboards! Brilliant job!