Thorough One Off Cleaning Services in Holborn
A to Z Cleaning is the leading provider of one off cleaning services in Holborn. We understand the importance of a clean and tidy home, and we are dedicated to helping our clients maintain a spotless living space. Our team of highly trained and experienced cleaners are equipped with the latest tools and techniques to ensure that your home is spotless from top to bottom.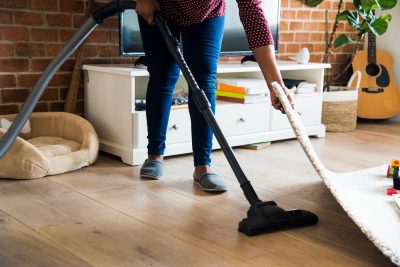 Whether you need a deep clean of your entire home or just a few rooms, we've got you covered. Our comprehensive one off cleaning service includes dusting, vacuuming, and mopping all surfaces, as well as cleaning kitchen appliances, bathrooms and toilets. We also pay special attention to those hard-to-reach areas, such as skirting boards, window sills and light fixtures, making sure that every corner of your home is spotless.
We pride ourselves on our flexible scheduling and our ability to work around our client's busy schedules. Our team in Holborn is available seven days a week and we can work at a time that suits you. We also understand that every home is unique, and we will work with you to create a customized cleaning plan that meets your specific needs and budget.
In addition to our one off cleaning services, we also offer a range of other cleaning services including end of tenancy cleaning, regular cleaning and spring cleaning. So whether you're moving out of your rental property, need a regular cleaner to keep your home in Holborn in tip-top shape or just need a deep clean before the start of a new season, A to Z Cleaning has got you covered.
Our team is fully insured and our prices are transparent and affordable. We also use environmentally-friendly cleaning products to ensure that your home is not only spotless but also safe for you, your family and the environment.
With A to Z Cleaning, you can sit back and relax, knowing that your home is in safe hands. Contact us today at 020 3404 3303 to schedule your one off cleaning service in Holborn and start enjoying a cleaner, fresher home.
Reviews
I had a lot of problems during my last moving, so I needed help with the end of tenancy cleaning. I called AtoZ team and booked a last minute service without any problems. The cleaners did a great job and my landlord was pretty pleased. Will definitely call this company again. Thanks for the help!