Professional End of Tenancy Cleaning Services in Waterloo
A to Z Cleaning is a premier cleaning company that specializes in providing top-notch end of tenancy cleaning services in Waterloo. We understand that moving out of a rental property can be a stressful and overwhelming experience. That's why we're here to take the burden of cleaning off your shoulders, so you can focus on more important things.
Our team of cleaning experts in Waterloo are highly trained, experienced and equipped with the latest tools and technologies to tackle even the toughest cleaning challenges. We pride ourselves on being able to deliver spotless, hygienic and odour-free living spaces, every time.
Our end of tenancy cleaning service in Waterloo is designed to meet the specific needs of landlords, tenants, and letting agents. Whether you're a tenant moving out of a rental property, a landlord looking to prepare the property for new tenants or a letting agent looking to ensure a smooth transition for your clients, we've got you covered.
Our comprehensive cleaning service includes everything from dusting, vacuuming, and mopping to deep cleaning of bathrooms, kitchens, and other high-traffic areas. We also pay special attention to details, such as cleaning light fixtures, baseboards, and window sills.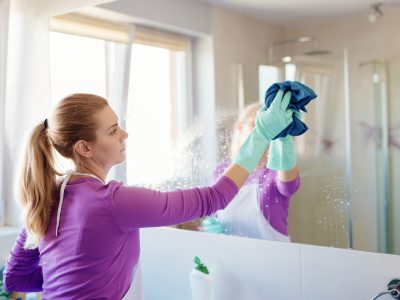 In addition to our standard cleaning service, we also offer a range of additional services such as carpet cleaning, upholstery cleaning, and window cleaning. These services are perfect for those looking to get their deposit back or for landlords who want to ensure their property in Waterloo is in the best possible condition for new tenants.
Our team of cleaning experts is dedicated to providing a high-quality service, and we take great care to ensure that our customers are completely satisfied with the results. We're also fully insured, so you can rest assured that your property is in safe hands.
At A to Z Cleaning, we understand that every property and every client is unique. That's why we offer flexible scheduling, so you can choose a cleaning service that fits your needs and budget.
So if you're looking for a professional, reliable and affordable end of tenancy cleaning service in Waterloo, look no further than A to Z Cleaning. Contact us today at 020 3404 3303 to schedule your cleaning service and let us take the stress out of moving.
Reviews
I move a lot, so it took me awhile to find the right end of tenancy cleaning company. I was pleasantly surprised by these guys, they did the best scrubbing I have ever seen. They didnt miss a spot and cleaned even under the couch and the tops of the cupboards! Brilliant job!