Premium Cleaning Services for East Finchley Residents
Welcome to a world of spotless homes with A to Z Cleaning in East Finchley! Our expert cleaning team is dedicated to transforming cluttered spaces into clean and organized havens. We believe that a clean home is not just about appearance, but also about creating a healthier and happier environment for you and your loved ones.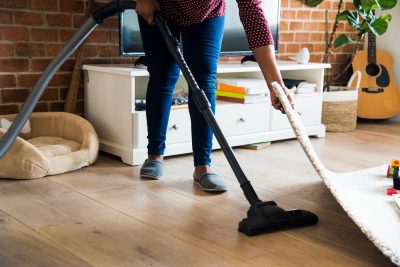 At A to Z Cleaning, we take pride in our unique and thorough approach to domestic cleaning. Our cleaners are equipped with the latest tools and techniques to ensure that no dirt, dust, or grime is left behind. From scrubbing the bathrooms to dusting the cobwebs, we cover every inch of your home to provide you with a sparkling clean result.
We understand that every home in East Finchley is unique and so are its cleaning needs. That's why we offer customized cleaning plans to meet your specific requirements. Whether you need a deep cleaning once a month or a weekly cleaning service, our team is here to make your life easier.
And, we care about the environment just as much as you do. That's why we only use eco-friendly cleaning products that are safe for you and your family. With A to Z Cleaning, you can enjoy a clean and healthy home without any worries.
So, why settle for just any cleaning service when you can have a team of experts dedicated to providing you with the best cleaning experience? Book your first appointment with A to Z Cleaning in East Finchley today with a phone call at 020 3404 3303 and see the difference for yourself!
Reviews
I had a lot of problems during my last moving, so I needed help with the end of tenancy cleaning. I called AtoZ team and booked a last minute service without any problems. The cleaners did a great job and my landlord was pretty pleased. Will definitely call this company again. Thanks for the help!