Seasoned Cleaners in Belgravia
We specialize in providing a wide range of professional cleaning services for both residential and commercial properties in Belgravia. Our team of highly skilled and experienced cleaners is equipped with the latest tools and techniques to ensure that your home or office is left spotless.
At A to Z Cleaning, we understand that every customer has unique needs and requirements, which is why we offer a flexible service that can be tailored to meet those needs. Whether you need a one-time deep cleaning service or a regular cleaning schedule in Belgravia, we are here to help. We offer a wide range of services including regular cleaning, deep cleaning, end of tenancy cleaning, carpet cleaning, and window cleaning.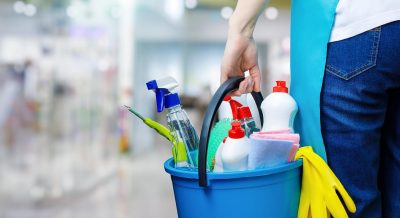 Our regular cleaning service is designed to maintain the cleanliness of your home or office and can be scheduled to suit your schedule and budget. Our deep cleaning service is perfect for those who need a thorough cleaning, including everything from dusting and vacuuming to cleaning the oven and fridge. Our end of tenancy cleaning service is ideal for those moving out of a property and covers everything from cleaning the carpets and windows to removing cobwebs and polishing the floors. Our carpet cleaning service uses the latest equipment and techniques to ensure that your carpets are left fresh and clean. We also offer a window cleaning service that leaves your windows sparkling clean, streak-free and spotless.
At A to Z Cleaning, we pride ourselves on our attention to detail and our commitment to customer satisfaction. We understand that a clean home or office can have a positive impact on your mental and physical well-being, which is why we go above and beyond to ensure that our customers are completely satisfied with the service we provide. We are fully insured, so you can be confident that your property is in safe hands. We also offer competitive prices, so you can be sure that you are getting the best value for your money.
In addition to our exceptional cleaning services, we also understand the importance of being eco-friendly. We use environmentally friendly cleaning products and techniques to ensure that your property is cleaned without causing harm to the environment. If you need professional cleaning services in Belgravia, look no further than A to Z Cleaning. Contact us today at 020 3404 3303 to book your cleaning service and experience the A to Z Cleaning difference.
Reviews
I had a lot of problems during my last moving, so I needed help with the end of tenancy cleaning. I called AtoZ team and booked a last minute service without any problems. The cleaners did a great job and my landlord was pretty pleased. Will definitely call this company again. Thanks for the help!